You are able to Download Minecraft for Education on your own device for use while you are at Freemans Bay School. You can log into Minecraft for Education using your school Microsoft 365 username and password. Once you leave our school you will no longer be able to access Minecraft for Education.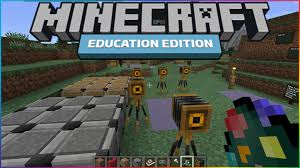 Click here for Windows Download
1. It will download the installation file to your Download folder.
2. Open the folder when it has finished downloading (it is 416 Mb)
3. Follow the instructions to install Minecraft onto your device.
4. Log in with your Microsoft 365 UserName and password.